Imagine you are a photographer, agape and wide-eyed, at a giant candy-floss venue, with the sun high in the sky, the guys in tuxedos, the bridesmaids and bride, two sets of parents, brimming with pride, music and laughter and breath-taking views, it felt like a dream but it actually came true…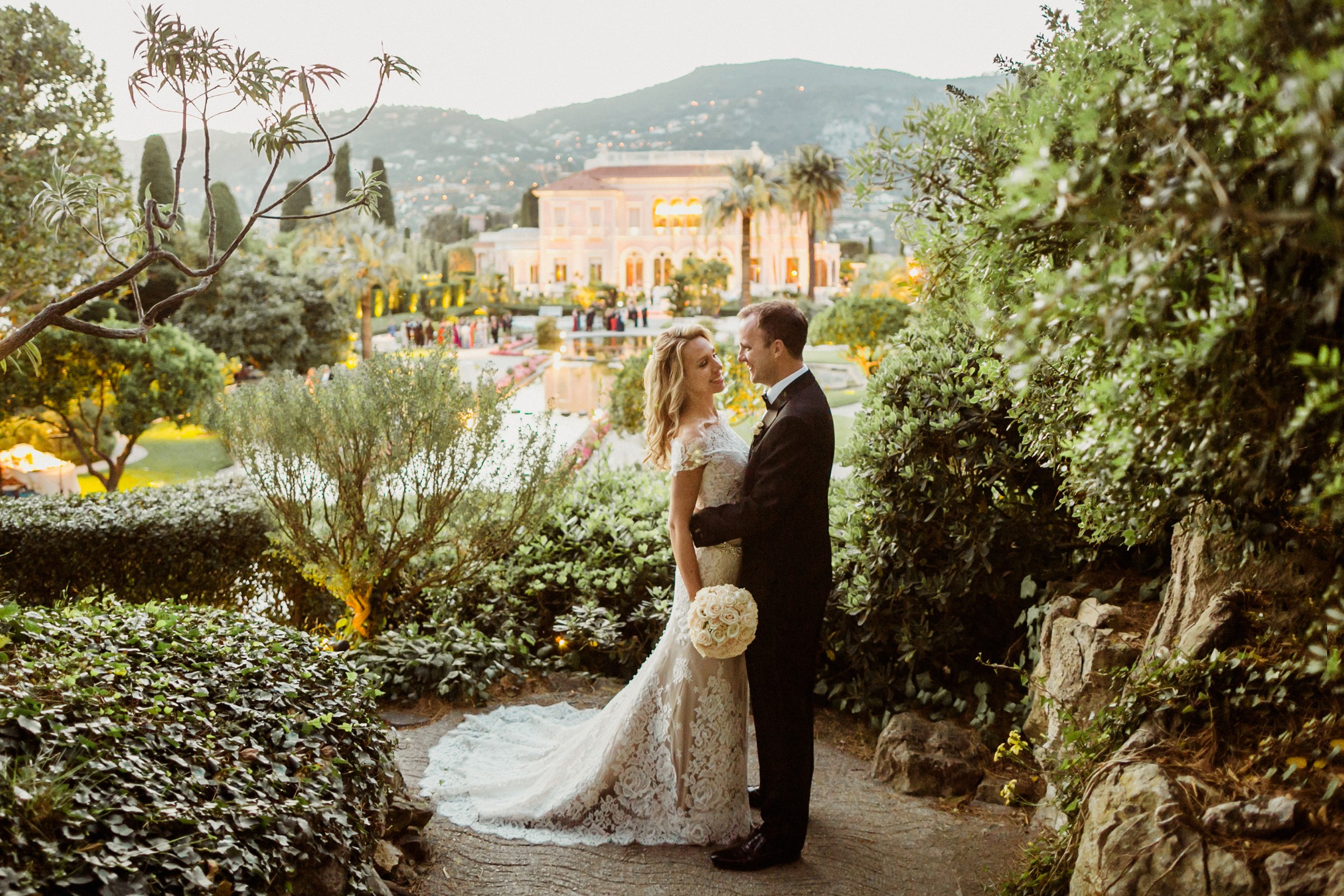 I had wanted to photograph a wedding at the beautiful Villa Ephrussi de Rothschild on the French Riviera since I first laid eyes on it six years ago. They say that all good things come to those who wait, but to say that I waited patiently and may or may not have shed a tear or two at the enquiries arriving just a week too late, would be an understatement. Finally, my dreams were realised in the shape of the beautiful J&S who not only dazzled all day long but are two of the most discreet and sincere people you are likely to meet. Photographing a wedding at the Rothschild villa with Lavender & Rose and my personal Dream Team will forever be a highlight of my eight years so far. Thank you to everyone below for making J&S's wedding day one of my most memorable yet!
All Star Suppliers: Wedding Venue: Villa Ephrussi de Rothschild // Bridal preparation Hotel: Grand Hotel Du Cap Ferrat // Hair: Gerard Coiffeur Cannes // Make-up: Sophie Kilian // Bride's dress: // Bridesmaid's dresses: Ghost // Wedding Planning & Styling: Lavender & Rose // Photography: Caught the Light // Sublime Second Shooter: Georgia Gold // Phenomenal Floral Design: Wayne Riley Flowers // Stationery by Louise Richardson // Wedding Celebrant: Anne Naylor // Ceremony & Cocktail Hour Serenades by Superb Songbird: Lizzy Parks // Catering: Les Jardins des Chefs // Wedding Favours: La Duree //4-Piece Band: The One & Only Phly Boyz // DJ Extraordinaire: Thomas Dusseune
Huge thanks to Style Me Pretty Destination for their pretty feature, which you can see here.
These past few weeks have been busy ones with the happy arrival of our son on 17.08.17. The following fortnight was spent in a hazy kind of love-fog of sleepless nights and endless cuddles. I'll share some photos once I've caught up with some blogging but if you'd like to see some behind-the-scenes, you are always welcome to follow along on Instagram.